Program Co-Vice-Presidents: Dorothy Quinn, Judith Shivy
General Branch meetings are held several times a year at various locations.  Meetings are open to the public and all are welcome. 
For details on any upcoming events, please see our newsletter, The Advance, or contact us at aauwgwa@gmail.com.
---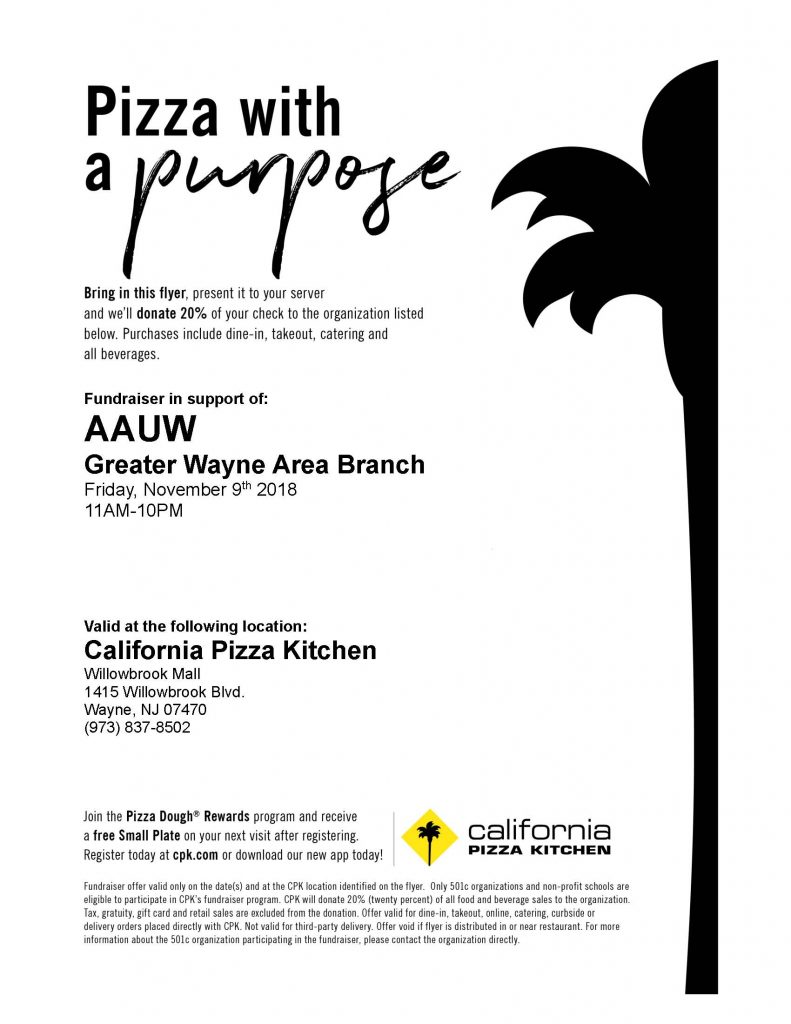 ---
PLEASE JOIN US FOR A
50TH ANNIVERSARY CELEBRATION
GREATER WAYNE BRANCH OF THE AAUW
SUNDAY, DECEMBER 2, 2018
12:15 PM
LUNCHEON SERVED AT 1:00 PM
$40 PER PERSON
LAKESIDE RESTAURANT
56 LAKE DRIVE WEST
WAYNE, NJ 07470
Please make your check payable to:
AAUW GWA
If you are making a donation at the same time as paying for the luncheon, please include 2 separate checks in the
enclosed envelope.
Kindly reply by November 16 to
Ruth Liston @973-839-4626