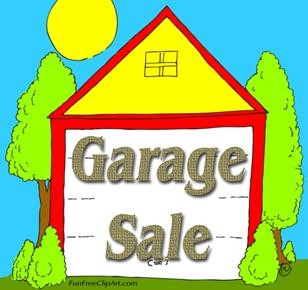 WAYNE AREA AAUW BRANCH GARAGE SALE FUNDRAISER
SATURDAY, OCTOBER 5 FROM 9 A.M – 3 P.M
74 MACDONALD DRIVE IN WAYNE.
RAIN DATE, SUNDAY, OCTOBER 6.
All proceeds will go towards our Scholarship Fund for women over 25 returning to college.
---
Program Co-Vice-Presidents: Joan London, Ada Liggett, Esther Flower
General Branch meetings are held several times a year at various locations.  Meetings are open to the public and all are welcome. 
For details on any upcoming events, please see our newsletter, The Advance, or contact us at aauwgwa@gmail.com.
---
Calendar of Events
Sept 9            Bridge Group           1:00               see The Advance for times
Sept 13          Lunch Bunch            12:15             Double Ai
followed by a walk in Laurelwood Gardens
Sept 19          GWA meeting          7:00-9:00     Wayne Library                                                                                          Cyber Security Speaker
Sept 20          Cooking Group                                Joan London's
Sept 20          Games                       7:30                Joan Hahn's
Sept 26          Lit Group                  7:30              Joan London's
Sept 27          Current Events        1:00               Esther Flower's
 Oct 5             Garage Sale              9:00-3:00     Donna Persh's
Oct 11           Lunch Bunch           12:15             Kirker's Inn
Oct 12           Fall Focus                 9:00-2:00     Details to follow
Oct 16            Cultural Trip             10:00             meet at Wayne Tile                                                                                Morristown National Historic Park
Oct 17            GWA meeting          7:00-9:00     Wayne Library                                                                                          League of Women Voters speaker
Oct 18            Games                       1:00               Janice Rutherford's
Oct. 24          Lit Group                  7:30               Win Reinhardt's
Nov 4-7         Pizza Party fundraiser Anthony's Coal Fired Pizza Rt. 23 Wayne
 Dec 8            Holiday Social          1:00               Lakeside Restaurant
See The Advance for all details