Walk-A-Thon, Lunch and Meeting – September 21

The Annual Greater Wayne Area Walk-A-Thon will be held on September 21 on the track at Barbour Pond Road in Wayne. The rain date is September 22. Members participating ask family and friends to be sponsors. All funds will go towards scholarships for women returning to college.
In addition to raising money, members will have a great time walking together. To add to the experience, one branch member has written a song and a cheer to march to. For even more fun, members can bring along an instrument to "play". It can be an actual instrument such as a flutaphone or tambourine or something that just makes noise (e.g. pot and spoon). Following the Walk, lunch will be provided in the gazebo at the David Waks Memorial Park followed by the first branch general meeting of the year.
---
Appreciation Party – October 7

As a Thank You to branch members for all their support during the year, Greater Wayne Area is hosting an Appreciation Party on October 7, 3-5 PM at a member's home.
Members actively participate in activities and raise funds for scholarships and this is a way to thank them for their efforts. Community supporters of the Scholarship Fund are invited to celebrate with branch members. This year Visions Federal Credit Union awarded the branch a generous grant and we hope to thank them in person at the party.
Appetizers, finger sandwiches, dips and spreads and desserts will be served along with beverages.
---
March General Meeting
Happy Birthday
TITLE IX
The Zoom Program for the March meeting will be a celebration of the 50th Anniversary of
Title IX, the Educational Amendments Acts of 1972, and how the law has expanded over the years. Community speakers have been invited to participate in the discussion. Date Wednesday, March 16, 4:00.
---
April Annual Meeting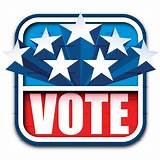 In April we traditionally hold an Annual Meeting when we ask committee chairs to report and we vote on the slate of officers for next year. Date, time and location TBD.
---
April 21 Earth Walk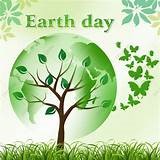 We will celebrate Earth Day on April 21 at 11:00 AM with a walk through
Laurelwood Arboretum in Wayne, NJ.