Walk-A-Thon Scholarship Fundraiser
A Walk-a-Thon was held on September 20 and raised close to $4000 in scholarship funds. Lunch and a business meeting followed the walk.
Anyone wishing to donate to the scholarship fund can email aauwgwa@gmai.com for more information.
---
October 18 Women's Health Month Meeting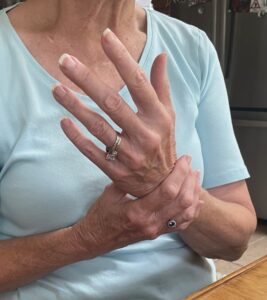 AAUW GWA MEETING
Maybe life can be easier, maybe you can enjoy life more…..
Women's Health Month – How Can I live with Arthritis?
Come join us on Wednesday, October18, 4-5 pm, at the Pequannock Library, 477 Newark Pompton Turnpike in Pequannock, for an exciting presentation by Christine Dimovski, PT, PDT, Arthritis Support Group Leader, Atlantic Health System.
Christine will give practical measures on "How to Cope and Manage your life with arthritis".
Light refreshments will be served. The public is invited.
Inquiries to aauwgwa@gmail.com
---
Holiday Party
This year the holiday party will be held on Sunday, December 3 from 1-4. Details to follow.